Pain Points Synthesis
We took a look at our users specific feedback, discussed business priorities with our PMs, and agreed the scope of this release will tackle following pain-points:

I also bucketed the feature requests into three categories depending on the impact to the users workflow starting with what we were implementing, what could be good to have and what needs further investigation. This gave a clear picture to all the stakeholders as to where we will be focussing from features point of view as of tiday and in the future.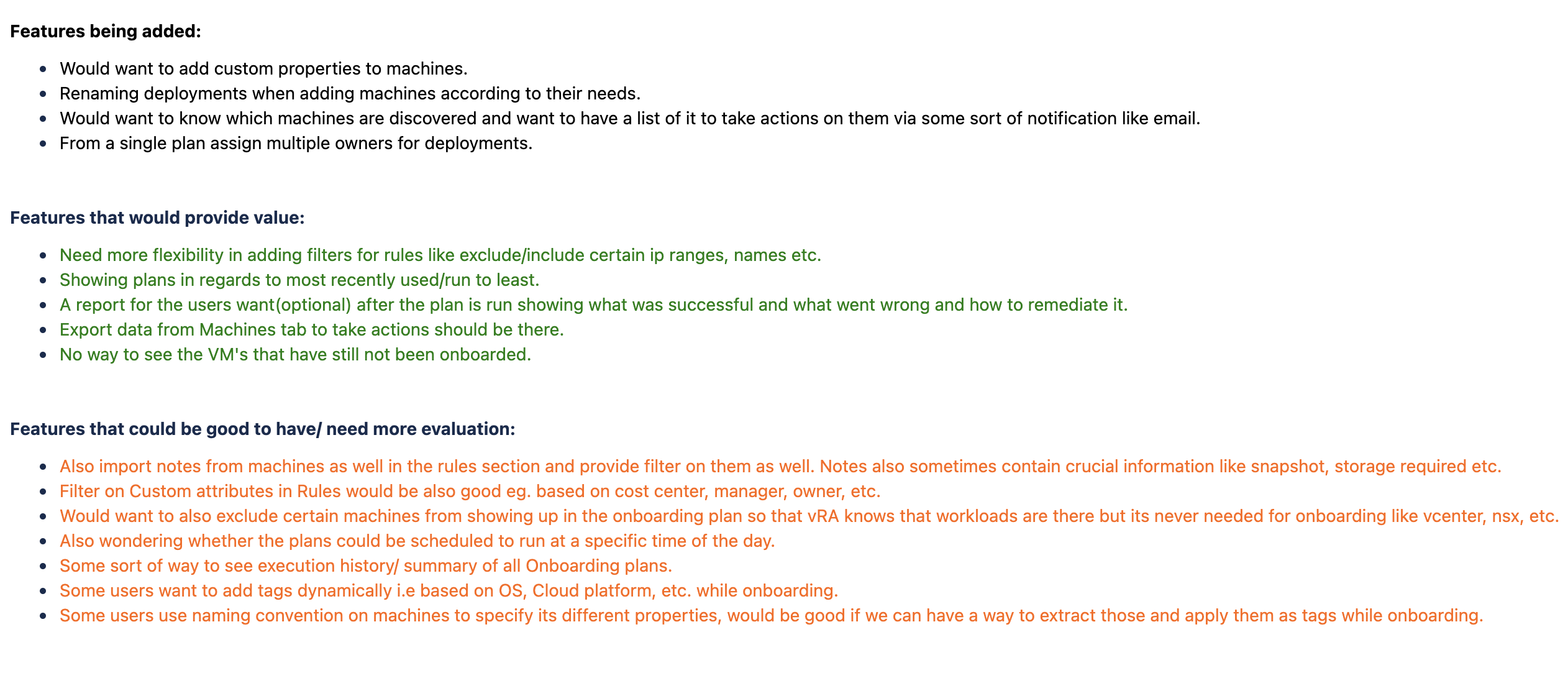 Another great way to make consensus and get every stakeholder on the same page is by storyboarding the idea out and letting everyone know of the vision and the features that we are targeting and at the same time also answering the 'why' for what we are doing.
I made a storyboard of how the features would help Jason (our targeted persona) to better handle the onboarding plans.